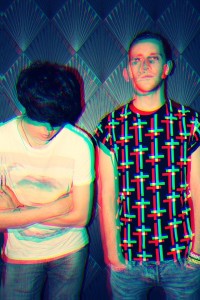 +++ POLYGRAINS + OLD MAN DIODE
Doors 7pm
Atom Tree, the project of 23 year old Glaswegian Shaun Canning is coming to London to present his new EP due to be released on the 18th of October. He will be playing with full band that includes Fergus Cook from Discopolis and percussionist Michael Robertson.
His tracks have received great response from both radio and internet communities and he recently played with Com Truise and Bonobo!
'Man when this kicks it really kicks, beautiful late night sound, someone want to lend me a right flash car to go drive on some mountain pass road?'
Ally McRae – Radio 1
Joining Atom Tree we will have two amazing London acts:
Polygrains.
"Polygrains, AKA Vasilis Moschas, is a musician, singer, songwriter, and producer.
His current project, an eclectic electronic menagerie of beats, bleeps and shrieks surveys the global sonic flotsam to salvage the glitter from the gutter. The result is a bricolage of urban soupadelica fizzing and simmering with passion and melancholy." from Polygrains soundcloud
https://soundcloud.com/polygrains
Old Man Diode
Old Man Diode has been collaborating with Rick Holland and a long list of guest singers to create some of the most beautiful electronic "pop" songs that we heard this year. The result is "The King Krill" a powerful and essential album. Listen to it and you'll be mesmerised.